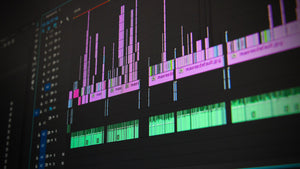 Film Editing
Need a quick video edited together? We can help. Need more than one video? Let's talk about a bulk deal. Using the Adobe Suite, we can put your video together professionally and efficiently.
While editing has been more of a hobby, we have also done it professionally in several cases. Our Youtube channel we made for fun ended up with over 6 million views. 
Reach out and let's talk about what you need, so we can give you a quote!